Make yourself heard
Performing music is by all measures its own discipline.
The above applies to software development as well.
The people in Sounds Good aim to combine both disciplines in order to make life better for creators in the music industry.
Sounds good?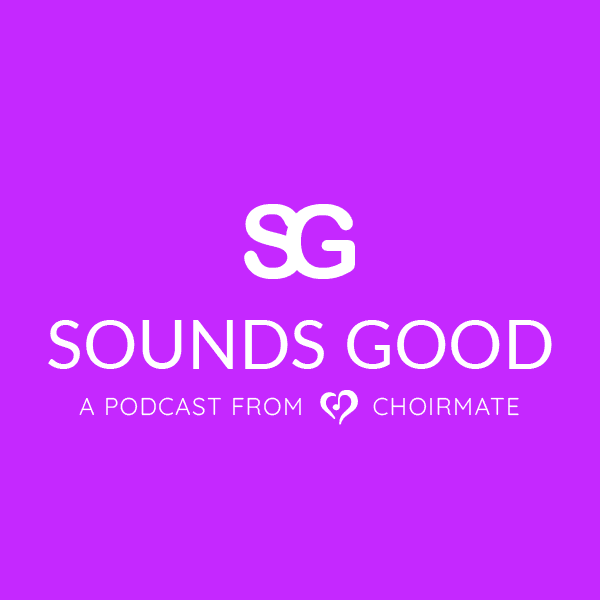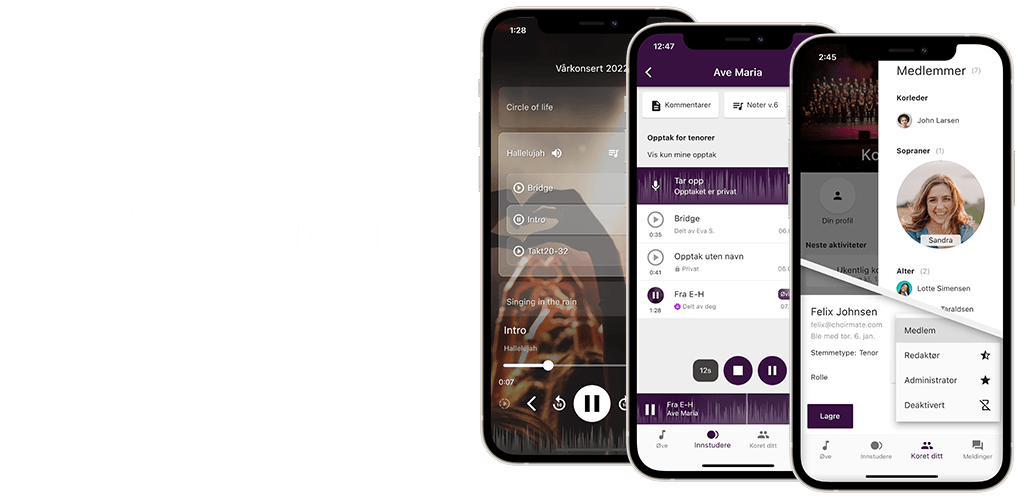 ChoirMate
ChoirMate ensures choir administration efficiency and easier self-practice, so that more time can be spent focusing on the musical aspect.
The product is developed in close collaboration with conductors and choirs stretching all over Norway.
Eirik Stien has key roles in the development of ChoirMate. He sings tenor in a larger Oslo-based choir, and has been building software for the last 20 years. He holds a Master of Science degree in Communication Technology, specialized in information security, from the Norwegian University of Science and Technology.
If you join his interest for technology and passion for singing, mixed with advisors and key partners, you get ChoirMate.
Get in touch, anytime.